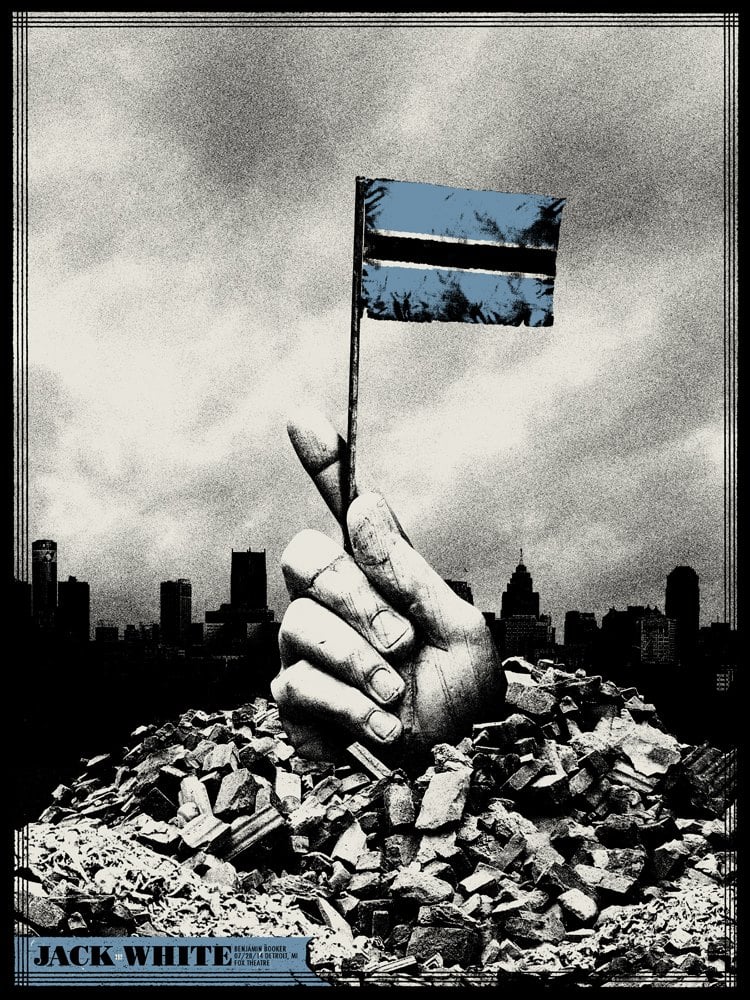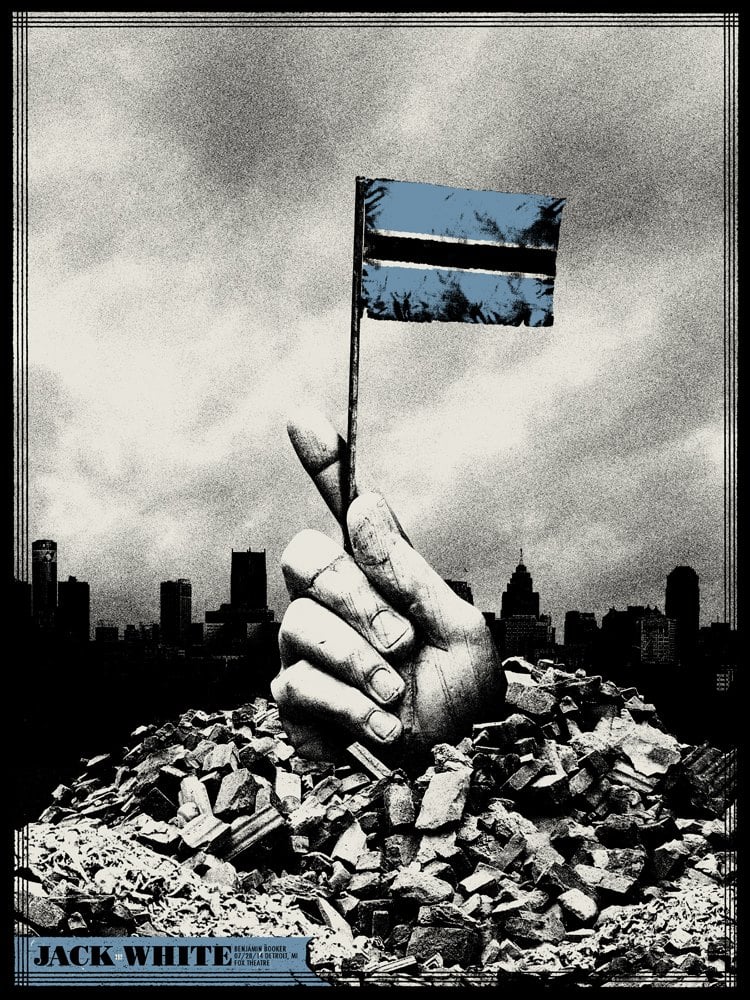 Jack White / Detroit / Fox Theatre / 2014
$100.00 / Sold Out
18x24
3 colors with a metallic light blue.
This poster was inspired by lyrics in Lazaretto "Im so Detroit I make it rise from the ashes".
The hand in the poster is from the roman statue "Colossus of Constantine" An inscription is said to have been engraved below the statue:
"through this sign of salvation, which is the true symbol of goodness, i rescued your city and freed it from the tyrant's yoke, and through my act of liberation i restored the senate and people of rome to their ancient renown and splendor."
There are few hidden artifacts within the rubble.
The Botswana flag was requested by Jack. Check out the wikipedia page to deciepher what you think it means.
http://en.wikipedia.org/wiki/Flag_of_Botswana